I know first hand searching for a job is tough. It can be overwhelming and time-consuming, and I'm 100% sympathetic to that. And, in all honesty, I've committed several of the 'don'ts' on this list in the past. So here's the deal:
1) This list is completely subjective.
2) I am not an expert - but I did read about 140 résumés for two positions last month, and 60 is about the average number I get for most positions.
3) All of the examples are 100% real, except for the names.
Ladies and Gentlemen, I give you:
Do's and Don'ts of Cover Letters, Résumés, and Interviews From an Unqualified Source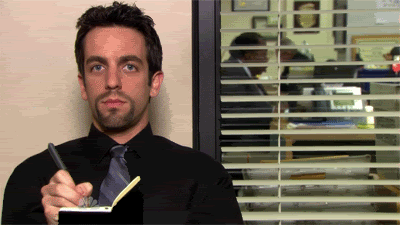 Do ensure you're applying for the Vancouver Fringe Festival, NOT the Vancouver Fridge Festival.
Do find out what person you're applying to.
In our postings, my name is on it. Under the, "How to Apply" section. Don't address it to the hiring committee, the director of recruitment, human resource manager, or to whom it may concern. MY NAME IS RIGHT THERE. And on that note, don't address me as sir/madam. I know my name is confusing, but it takes a five-second google search to find out I'm a woman. If it doesn't say, call the company to find out. Only use these anonymous terms if you really can't tell who it's getting to.
Don't use search and replace for the company name.
We can always tell. Always.
Do want the job you're applying for.
If it's not worth your time to write a cover letter that has even one iota of specific information, you don't want the job. It's a waste of your time and mine.
"Dear Sir/Madam
Box Office Vacancy
Please find attached my application form and résumé: for the above post, for which I would like to be considered."
Do check out the website.
You don't have to do hours of research - although if you
really
want the job, you should. Find out what the company voice is like. Read what their objectives and mission statements are. Use the language, refer to programs in your letter. Specific information that's well-integrated into your letter is what makes a cover letter sexy. Yeah, I said it.
Integrating company language seamlessly:
"The creative atmosphere and the passion of all those involved was inspiring. Your devotion to fostering the arts through celebrating theatre is admirable and I would be thrilled to be able to contribute my skills."
And speaking of seamless...
Don't copy and paste our mission statement
or web content into your cover letter.
"I appreciate how Vancouver Fringe Festival pursues the vision of "Theatre for Everyone" being the BC's largest theatre festival. "
Do submit your résumé and cover letter as pdfs
instead of word documents. It's not a deal breaker, but it does look more professional, and it gives the impression that you know how to do computer-y things.
Do include personal details.
This is something new I saw this year that I
loved
. Some great ideas included an "About Me" section, and a bar graph of interests - they can include things that relate to the job, as well as little personal details. For example, a list of my interests would be:
Theatre, the Vancouver Aquarium Penguin Cam, baking the perfect pie, my twelve nieces and nephews, the Canucks
Another great one was someone who had one section entitled, "Formal John" with a brief summary of his work history and strengths, with another section titled "Informal John", that included the sentence,
"I long to float in space and look back at Earth. Oh how glorious that would be."
Don't hit on me.
"I go to the gym every day"
Do read the posting a billion times
.
Please, read it over and over. Check if they requested any specific information in the cover letter. Ensure you fill the qualifications. I can't say how many times someone focused on how they fit one minute detail of the posting, and ignored the rest. Hours and hours of my time are wasted reading submissions that don't follow instructions and it makes me
angry
.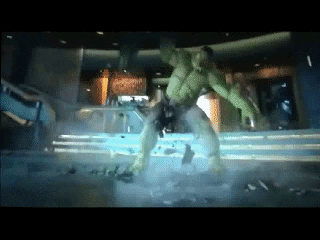 Don't say that you can work independently and as part of a team
, unless you have concrete examples to back it up. Seriously, STOP IT.
Don't sound weird
. Ie, tread carefully with the thesaurus. Ask someone else to read the letter after you've been staring at it for too long.
"I am inordinately fond of Theatre, media, and all artful things"
"I have grown up in the technological world, and therefore, computers and their operating systems do not intimidate me"
"I am an outgoing and sympathetic person who thrives in the company of people, a people person"
Do use periods.
"I am a creative, enthusiastic, ambitious, and self-motivated writer, performance artist, educator, and freelance curator with a passionate and progressive vision of the place of contemporary art in communities and public spaces."
Do proofread.
"My acting skills has taught me how to act in public"
"I have worked in many jobs that maim me qualified"
"My experience working helped me develop my writing and editing skills, my attention detail, and..."
"If this position is already taken could I please be considered for the artist services coordinator positon since I do meet all eligible guidelines of this grant funded position"
"I've done Direction, Assistant ship, production, assistant supporting of the staff, shootings"
Don't oversell yourself.
"I have had a successful 20-year career in all areas of the arts and culture, as well as having vast amount of experience in supervisory roles and believe I would be an ideal candidate."

People who are successful don't have to tell other people that they're successful. If you talk about how amazing you are, I'll wonder why you're applying for a contract position and think you're either stretching the truth, or you've had a mental breakdown and gotten fired from your 'successful' career. Tread carefully.
Do mention that you were referred
to the position by someone I know. Unless I don't like that person. Find out if I like that person first.
Do use a professional-sounding e-mail address
. It's weird to respond with an interview request to lolzcatsfatbottomedgirl@hotmail.com
Don't tell me your objective is to get this job
. Duh. I'd like to do away with objectives altogether, they're generally completely broad and ridiculous.
Do attach your résumé
when you say your résumé is attached. A quick tip - in any e-mail, as soon as you start to write the word 'attached', go and attach the thing you're...attaching. That way it never gets missed. (thanks, dad)
Don't write, "Art is my life".
It makes you sound like a turd.
Don't make your cover letter longer than one page
. There is nothing I could possibly need to know that takes more than one page to say.
Interviews:
Don't come half an hour early.
It puts the interviewer in an awkward position if they're interviewing someone else, or can make them feel rushed. Find the building that early, then wait outside or get a coffee and come 5-10 minutes early.
Do bring doughnuts to an interview
(if you want to). I've wondered about this before and worried that it will seem like bribing if I bring baked goods into an interview or audition. But in my last round of interviews, someone brought in doughnuts and it didn't seem bribe-y, it seemed thoughtful. Managers are interviewing tons of people and it's boring. Unapologetically bring doughnuts- but make sure they're good.
Do listen.
Listen to the questions. If you don't understand, ask for clarification.
Do take your time.
Formulate a thoughtful answer before spouting out jargon that you think an interviewer might want to hear.
Don't worry about being nervous
. Nervous is okay, it shows you want the job. Someone I interviewed was so nervous that their hands shook through the whole 45 minutes. But they took the time to answer questions really thoughtfully, and had clearly done tons of research. They got the job.
Do smell good
. Or at least don't smell
bad
. Someone's going to have to work with you.
Do bring a notebook and a pen
- jot down questions you might have for the end about the position, or things you might want to say. It shows that you're keen and interested.
Do bring extra copies of your résumé
, cover letter, references and anything else that the employer asked for in the application. Sometimes we forget stuff.
Don't lie
.
Do not lie
. Especially don't lie about something that can be easily disproved. Someone came in swearing up and down that they knew the ticketing system we worked on. I was a little suspicious for several reasons, and I gave them multiple outs (thinking they might be confused), but they insisted. I finally took them to a computer and asked them to perform a task, and while they obviously had never seen it before, they were still adamant they knew what they were doing. Not knowing something is just not knowing something that can possibly be worked around or taught. Lying means we're never calling you again. Also, makes you look like a crazy.
These might seem harsh, but they are real. Many of the positive examples didn't get calls or jobs, usually because of a lack of specific experience or expertise, but they did get noticed. Some I even called up for other positions that came available. DON'T get discouraged when you do all of these things and you don't get a phone call - sometimes I get awesome résumés that never get calls because of external factors - we have to change criteria due to grants, positions get adjusted, or someone who's previously worked with the festival and has tons of experience comes in. Or maybe it was just someone who brought doughnuts.